I first heard about the vintage races from Jack Goffette some years ago.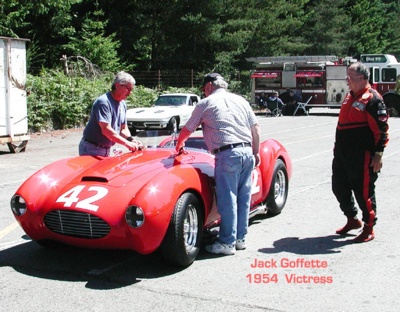 Jack was racing a McClaren and a big block Corvette back then. This year Jack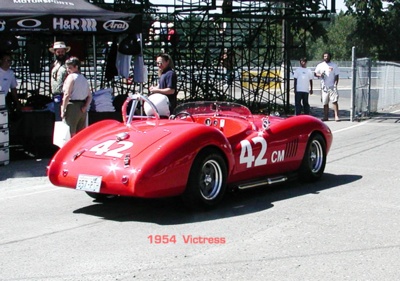 surprised me by driving a 1954 Victress.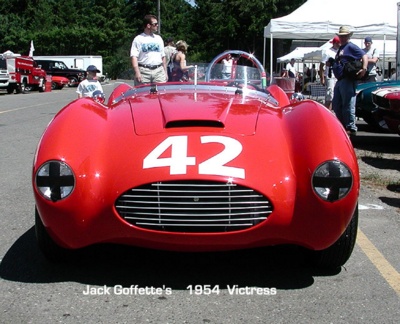 Jack is friendly and outgoing, with so much enthusiasm for auto sports. While we were talking I caught a picture of an Enzo, not vintage, but stylish. Perhaps a 21st century Victress.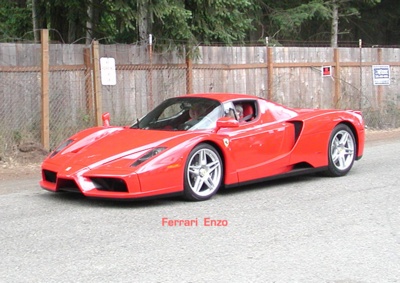 As I wandered through the paddock a few other people had so much of that contagious enthusiasm that I have to include them.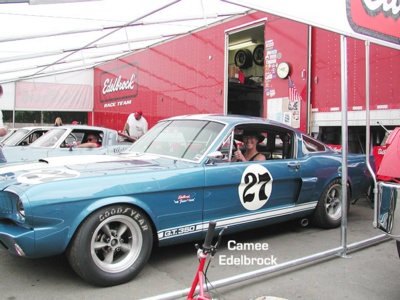 Camee Edelbrock in her 1966 Shelby GT350 was a delight to talk to; a superb ambassador for the sport and the Edelbrock company.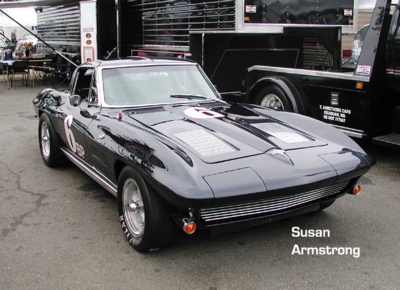 Susan Armstrong in her 1966 Corvette Z06 was happy to take time to talk about racing. Merrill Faulk with his 1964 Burnett Mk II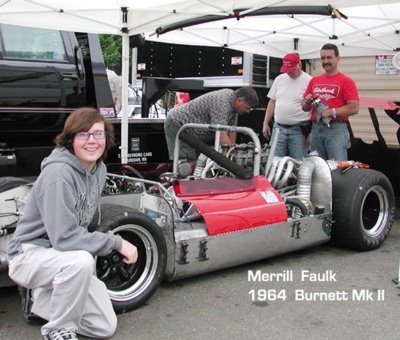 Can Am racer had such a good time telling my 16 year old neighbor about the intricacies of his car that I thought he might let the lad drive it!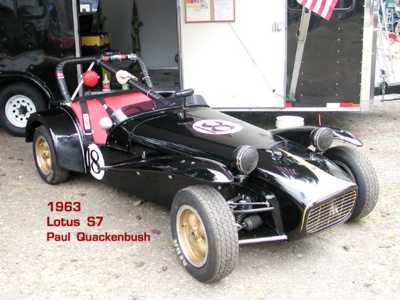 Paul Quackenbush talked at length about his 1963 Lotus S7.
Go forward to: PAGE 7